👻 Hello les amis, 👻 
         Hey friends,  
Let us introduce you to those new lapel pins (and minicomics) we have created for a great exhibition called Ghosts and Hells The underworld in Asian art (now showing at Quai Branly museum) :
Laissez-nous donc vous présenter les nouveaux pin's et minicomics que nous avons créés pour l'excellente exposition Enfers et Fantômes d'Asie (actuellement au musée du Quai Branly) : 
🦊 Kitsune Masuku 🦊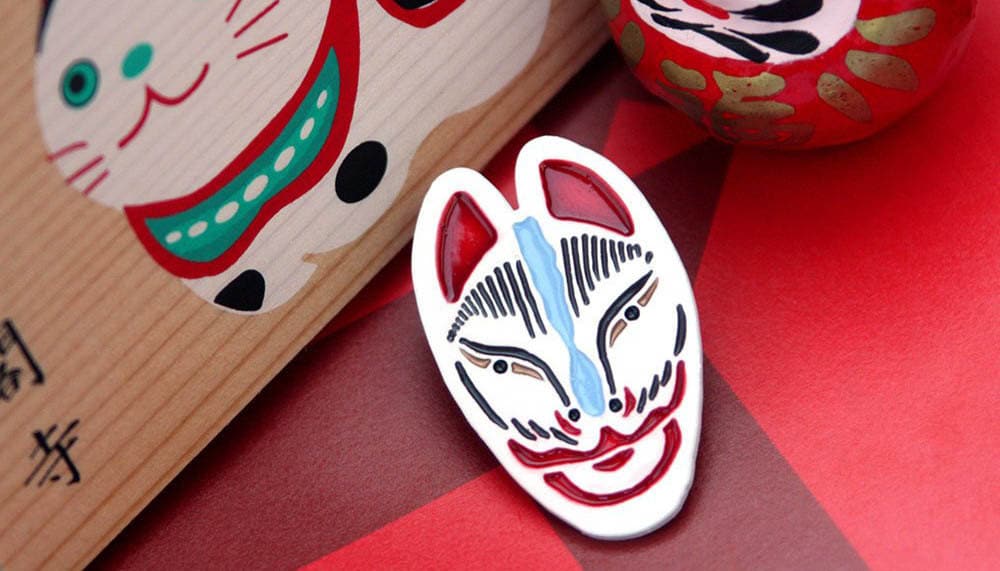 Who is she ?
Kitsune's face (japanese fox spirit) 
 Qui est-il ?
Tête de Kitsune (esprit de renard japonais)
Why is she awesome?
Some japanese witch families manage to lock kitsune spirits inside vases. They send them on missions to steal, spy or haunt 
Pourquoi est-il cool ?
Certaines familles de sorcières japonaises parviennent à enfermer des esprits de kitsune dans des vases. Elles les envoient en mission pour voler, espionner ou hanter 
 💢  Démon Trisien  💢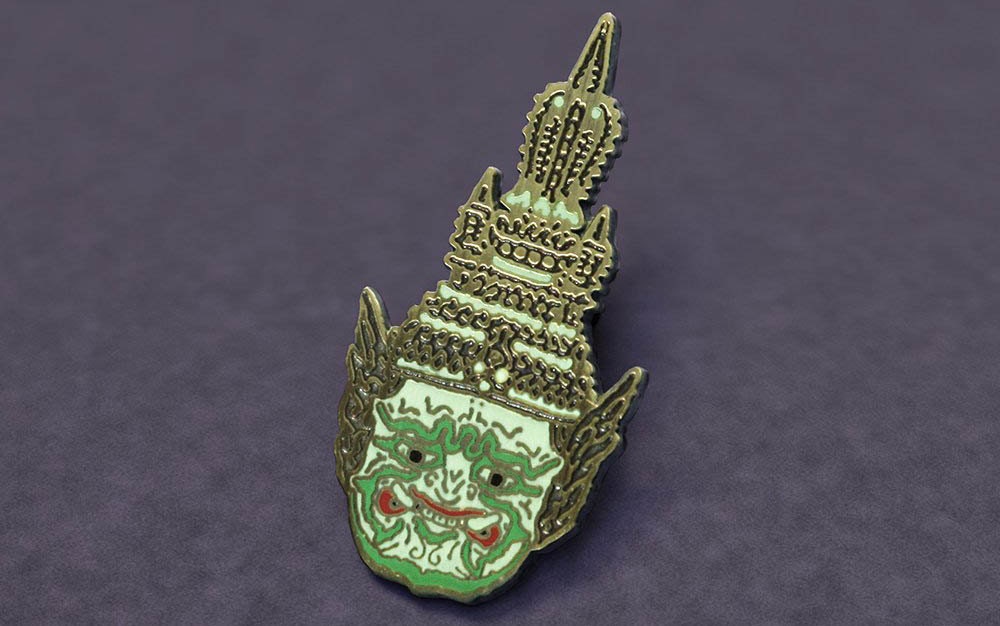 Who is he ?
Thai demon 
Qui est-il ?
Démon thaïlandais 
Why is he awesome ?
Treesian has crocodile eyes, six hands and three heads (one on the front and two small ones on the back of the neck). He uses the main one to eat, the second to observe, and the last one to read
Pourquoi est-il cool ?
Trisien a des yeux de crocodile, six mains et trois têtes (une devant et deux petites dans le cou). La principale sert à manger, la deuxième à observer, et la troisième à lire 
🐲 Lion Shishi 🐲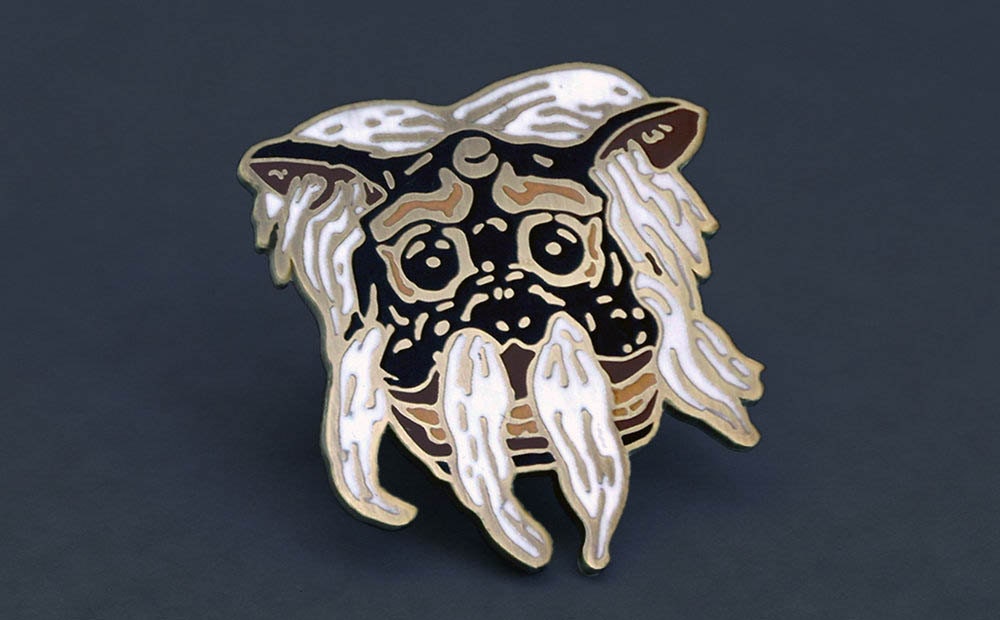 Who is he ?
Japanese procession mecanical lion head
Qui est-il ?
Tête mécanique de lion de procession japonais
Why is he awesome ?
These moody lions can be seen running down the streets, slamming their jaws above people's heads. At some point, they used to be banned because their apparitions regularly ended up in free-for-all fights 
Pourquoi est-il cool ?
Ces lions au caractère plutôt imprévisible arpentent les rues en claquant leur mâchoire au dessus des passants. Ils furent interdits à une époque car leurs apparitions finissaient régulièrement en bagarres générales
🐶 Keukeugen 🐶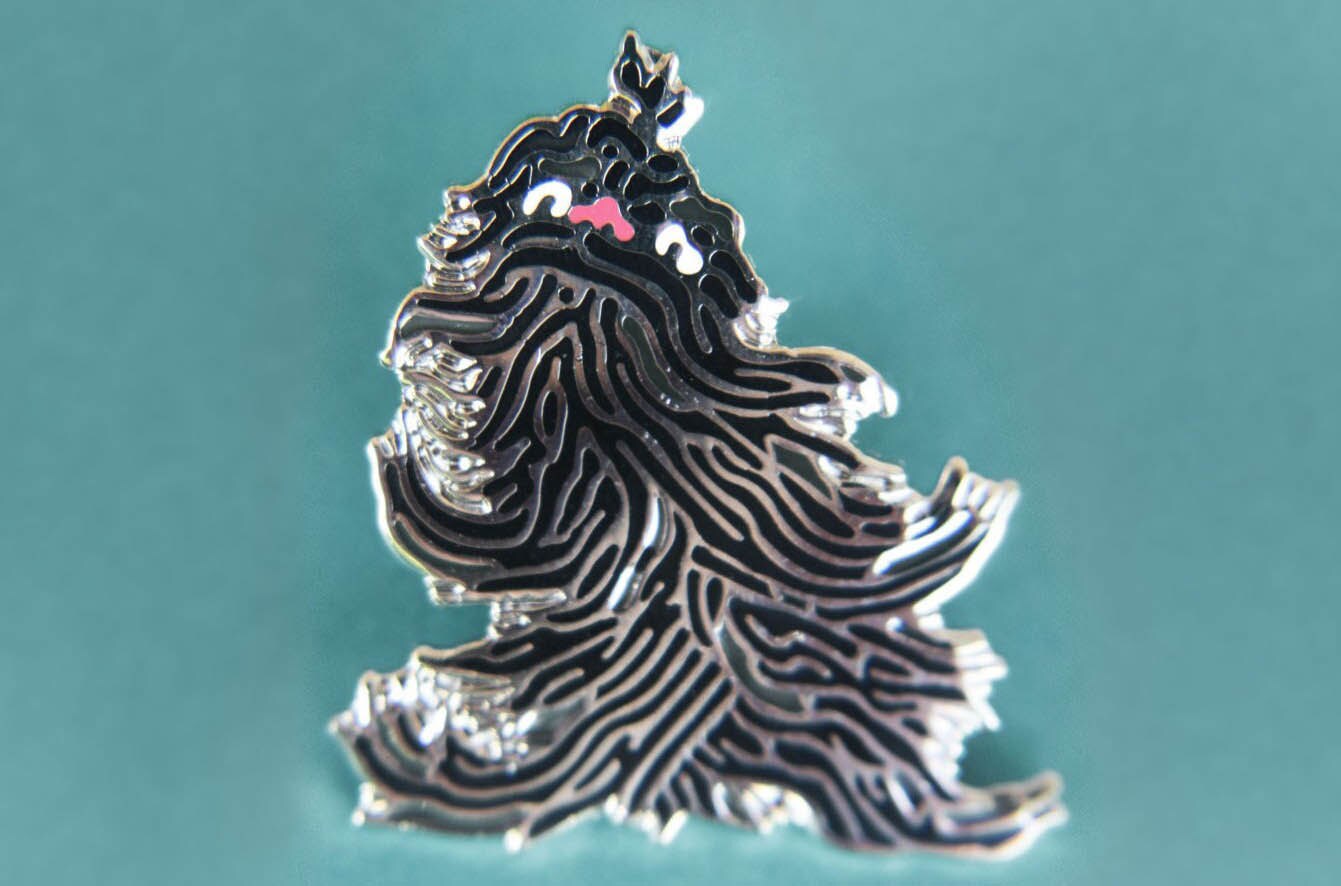 Who is she ?
Japanese ghost found in filthy places
Qui est-il ? 
Fantôme japonais des lieux crasseux
Why is she awesome ?
She feeds by drinking the water with which you wash your hands after going to the bathroom 
Pourquoi est-il cool ?
Pour se nourrir, il boit l'eau du bol destiné au lavage des mains dans les toilettes
🐿️ Kitsune aux 9 queues 🐿️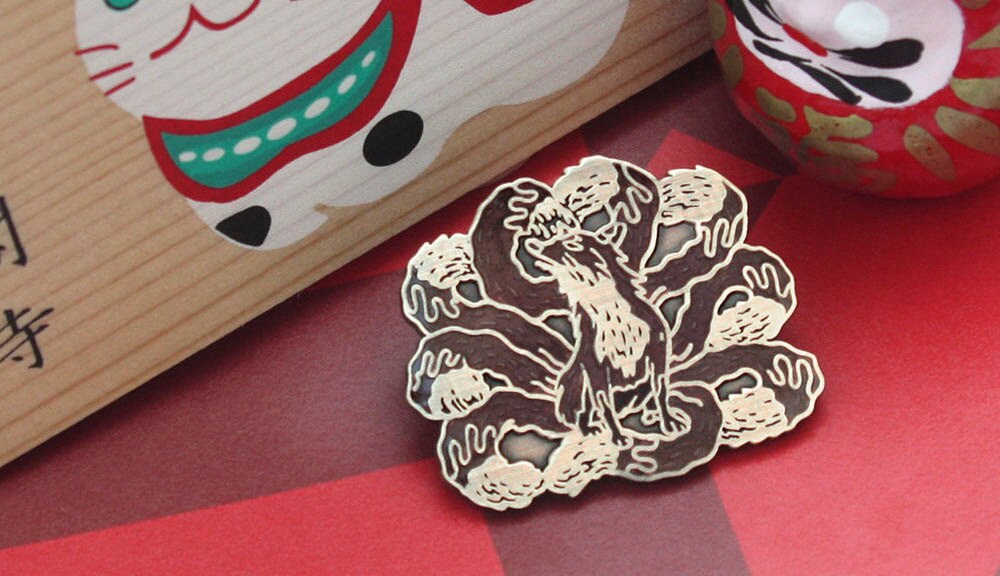 Who is she ?
Mischievous japanese fox spirit
Qui est-il ?
Esprit japonais de renard malicieux
Why is she awesome ?
She can take possession of humans by crawling under their nails and make them lose their minds
Pourquoi est-il cool ?
Il a la capacité de prendre possession des humains en rentrant sous leurs ongles et de leur faire perdre la raison
 New edition with translucent enamel 
 Nouvelle édition avec émail translucide
🍌 Hanuman 🍌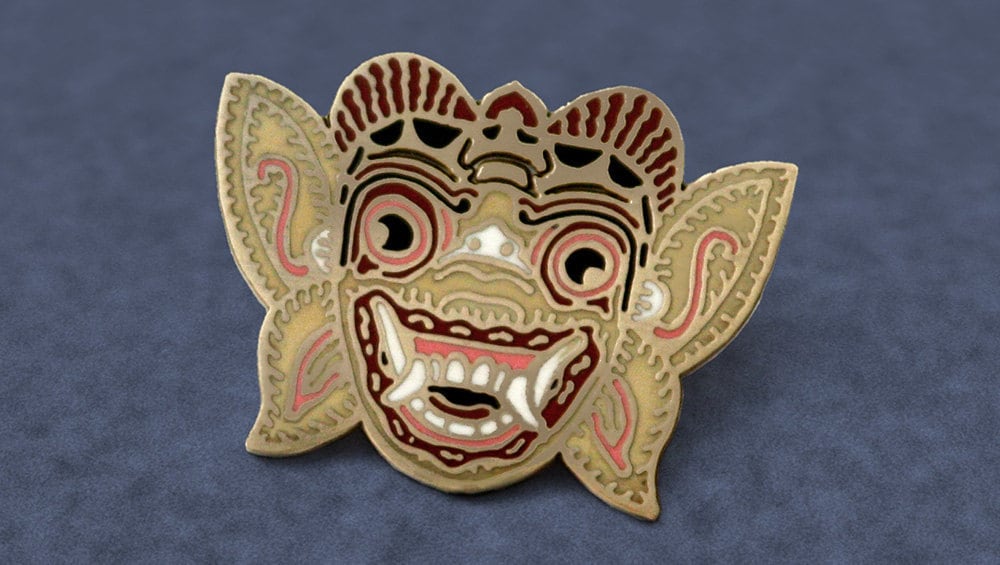 Who is he ?
Indonesian monkey god
Qui est-il ?
Dieu singe indonésien 
Why is he awesome ?
He thought the sun was a fruit, so he crunched on it, and Indra, the god of the sky, throwed a thunderbolt at him as a punition. Poor Hanuman ended up in pieces, sprayed all over Earth. Fortunately, the other gods could recover all the pieces and reconstitute him 
Pourquoi est-il cool ?
Il a cru que le soleil était un fruit, donc il a croqué dedans, et Indra le dieu du ciel, lui a envoyé un éclair pour le punir. Il a fini en miettes, étalé sur des milliers de kilomètres, mais les autres dieux ont quand même pu récupérer et rassembler les morceaux pour le faire renaître
Limited numbered edition
Édition limitée numérotée

OK, thanks for reading! Don't forget to suscribe to the mailing list to receive news from us and special shop discounts. You can also follow and get in touch with us on instagram, pinterest or facebook.
Salut, merci pour votre attention! N'oubliez pas de vous inscrire à la liste de diffusion pour avoir de nos nouvelles et des codes de réduction sur la boutique. N'hésitez pas à nous suivre et échanger avec nous sur instagram, pinterest ou facebook.
à bientôt! 
😊Éléonore & Olive 😊